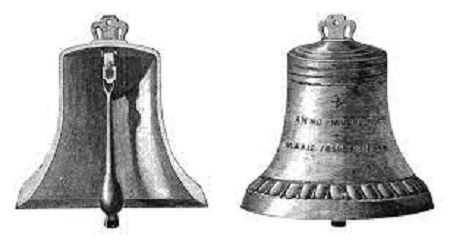 For hundreds of years, their bells have been going off all over the world. When it comes to bellmaking, "there is always a little bit of magic involved," said Armando Marinelli, who is part of the 26th generation of his family to be involved in the industry. "Each bell has an own spirit," says the author.
Mr. Marinelli, 61, and his brother Pasquale, 51, own and operate the Marinelli Pontificial Foundry, which is a landmark in this little town in central Italy — although the company has been in operation here since at least 1339, according to historical records. And it was Pope Pius XI who, in 1924, bestowed a pontifical patent on the family, an acknowledgment of their abilities that was later integrated into the company's name.
As of today, the company takes orders from religious institutions as well as government and corporate groups. The company's bells may be found all over the world, from St. Peter's Square in Rome to the United Nations headquarters in New York.
When you walk into the bottega, as the family refers to the foundry, time does not stop, but it does slow down significantly. Casting a bronze bell takes around three to four months, with all 100 bells produced each year being made using the same traditional lost-wax method by a team of 15 foundry employees. A brick core is constructed, which is then coated with clay, followed by wax, and finally completed with another layer of clay. Once the wax has been melted away, the remaining area is transformed into a mould.
During the pouring of a new bell, a process known as the fusion, the light in the foundry appears to come to life. On this particular day, the workers were bathed in the glory of the incandescent metal, and a local priest, who had been invited to bless the operation, showered holy water over them while the metal burned.
It was the beginning of a bell.