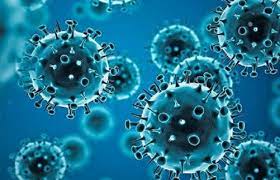 COVID-19:
Positivity rate stands at 3.21%.
Number of active cases fall to 46,934.
---
In Pakistan, another 46 individuals were killed by Covid-19 in the last 24 hours, bringing the total number of persons killed in the country to 27,831, according to official data from the National Command and Operation Center (NCOC) on Saturday morning.
After 51,796 tests were taken over a 24-hour period, the country registered 1,664 new coronavirus cases, marking the seventh day in a row that the country has reported a daily case total of less than 2,000.
Meanwhile, the positive rate is at 3.21 percent. Six out of seven days since September 25, Pakistan has recorded an optimism rate below 4%.
Since more than a month, the number of current cases, as well as the positive rate, has been steadily declining, with recent recoveries practically daily outnumbering new cases. 3,511 individuals are in critical condition among the current cases.
In Pakistan, COVID-19 infections are declining, with an average of 1,672 new infections reported each day. That's 29% higher than the June 17 high, which was the hottest daily average ever recorded.
So far, Pakistan has given out at least 82,830,350 doses of COVID vaccination. Assuming that each person requires two doses, that would be enough to vaccinate 19.1 percent of the country's population.
Pakistan delivered an average of 725,632 dosages per day over the past week recorded. At this rate, administering enough dosages for another 10% of the population will take another 60 days.