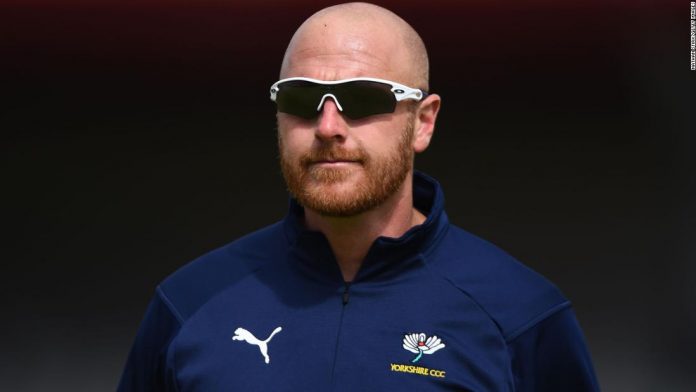 Former cricketer Azeem Rafiq spoke to UK lawmakers last month about his calls for the Yorkshire County Cricket Club to take disciplinary action after an investigation found he had been subjected to racial harassment and bullying.
Rafiq spoke about his time at Yorkshire throughout the hearing, breaking down in tears on several occasions.
I only wanted to do one thing: play cricket. I knew there was something wrong near the end of my first spell, but it was constant throughout. For my mental health, I began taking medication. It was extremely difficult.
Rafiq, when asked to compare his treatment at Yorkshire to his daily life, said: "Cricket has been a part of my daily life for as long as I can remember. It's difficult to make a comparison." Cricket is a far worse place to be than society.
Gale was suspended last month "pending a disciplinary hearing following a historic tweet," while Moxon has been out of work "due to a stress-related illness" since early November.
"At Yorkshire County Cricket Club, significant change is required, and we are committed to taking whatever action is necessary to regain trust," said Kamlesh Patel, the club's new chair and director.
The decisions made today were difficult, but they are in the club's best interests.
"We won't be able to move on from the past to a progressive and inclusive culture unless we make significant changes to how we operate.
"We are determined to learn from our mistakes in order to become a Club that people can trust," PatelMedia,club said. A new director of cricket will be appointed in the coming days, along with a new coaching team.
"We applaud Yorkshire County Cricket Club's announcement of the departure of its entire coaching staff," said Julian Knight, Chair of the Digital, Culture, Media, and Sport Committee.