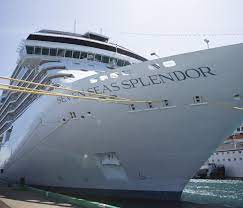 Portugal has unveiled a new digital platform devoted to the wine sector. The website aspires to establish Portugal as a world-class wine tourism destination.
It offers a one-of-a-kind opportunity to learn about Portugal's wines while also immersing yourself in the country's culture.
The new campaign, dubbed "Portugal Pairs with Wine," is part of a wine tourism action plan designed to raise awareness of the great wine sector, attract visitors to rural areas year-round, and build links between economic sectors.
Visitors can now access and experience the enthusiasm and history of winemaking in Portugal through multiple wine pairing tourism experiences across the country thanks to the new digital portal.
There is also more information about events, local suggestions, and information about each region.
Carriage rides with wine pairings, a bicycle trip in the Vinho Verde region, grape harvesting in Alentejo, and a hiking trail along the Caminhos de Santa Luzia – Pico, a UNESCO World Heritage Site, are among the featured activities.
From the lovely province of Minho, where vinho verde grapes grow abundantly on trellises, to the rolling ancient terraces of the Douro River Valley, Portugal provides stunning, verdant wine-making environments.