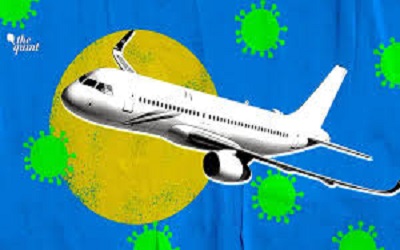 If you are completely vaccinated, you no longer need to present a negative COVID-19 test result before travelling to the United Kingdom, unless you are coming from a'red' list nation. The criteria and exemptions to the testing requirement are detailed on the GOV.UK website.
The requirements for entering the UK are determined by where you've been (including transits) in the 10 days preceding your arrival.
From 4 October, you will be considered fully vaccinated if you were vaccinated under an approved vaccination programme in the UK, Europe, or the United States, or in one of the other seventeen countries, including Australia, at least 14 days before your arrival in the UK.
If you are arriving from a Red List nation, you must take a pre-departure COVID-19 test three days before your trip, purchase a hotel quarantine package that includes two COVID-19 tests, and fill out a passenger locator form. Those entering from Red List nations must be British, Irish, or have the right to stay in the UK.
Transit via the United Kingdom
If you want to transit via the UK on your route back to Australia, you may be required to show confirmation of an onward flight. The restrictions outlined above apply to transit passengers as well.
Departure from the United Kingdom
If you're returning to Australia, double-check your itinerary with your airline or travel agency because a number of important transit hubs have restrictions in place, including transit.
Flight delays are not unusual. You may want to continue reconfirming your travel arrangements in the days leading up to your departure and consider what you would do if your flight was rescheduled at the last minute or if one of your travelling companions had a positive PCR test. Make a strategy.
Inbound travel to Australia requires proof of a negative COVID-19 PCR test done 72 hours before departure (72 hours prior to the first flight if there are one or more connecting flights booked for travel to Australia).
Due to the risk of COVID-19, certain nations have temporarily barred travel from the United Kingdom. For the most up-to-date information, contact your travel provider.
If you were vaccinated in the UK, you may show your vaccination status for overseas travel by acquiring your NHS COVID Pass using the NHS app (this is available from the NHS and is separate to the NHS COVID-19 app). The digital pass's QR code expires after one month, however it may be updated at any time. Some nations do not accept the digital version as a downloaded PDF, but you may apply to the NHS for a COVID Pass letter, which does not expire. See Obtain a letter from the NHS confirming your NHS COVID Pass.
Staying in the United Kingdom
Recognize the COVID-19 limits for England, Northern Ireland, Scotland, and Wales.
Face masks are recommended by the UK government to be worn in crowded locations, especially public transportation. Some firms may opt to make them a requirement for admittance.
In England, the following standards must be met:
If you get COVID-19 symptoms, immediately isolate yourself and undergo a COVID-19 (PCR) test. You should isolate yourself at home while you schedule the test and wait for the findings. If you test positive for HIV, you must self-isolate. Your isolation period begins on the day your symptoms began (or on the day your test was done if you do not have symptoms) and lasts for 10 days.
It is a legal necessity to self-isolate if NHS Test and Trace advises you to do so, such as if you have come into contact with someone who has tested positive. When self-isolating, you must remain at home at all times and avoid interaction with others. You can only leave the house under extremely specific circumstances, such as to seek medical attention.
If you reside in the same home as someone with COVID-19 or are a close contact of someone with COVID-19, you are not needed to self-isolate if any of the following also apply to you:
you've been completely vaccinated 

you're under the age of 18 and six months 

you've participated in or are currently participating in an authorised COVID-19 vaccination study 

you're unable to get vaccinated for medical reasons
As a condition of entrance, venues may demand the usage of the NHS COVID Pass. This is accessible via the NHS App (available at http://nhs.uk/ and different from the NHS COVID-19 App). The NHS COVID permit will not be required for entrance to critical services or merchants.