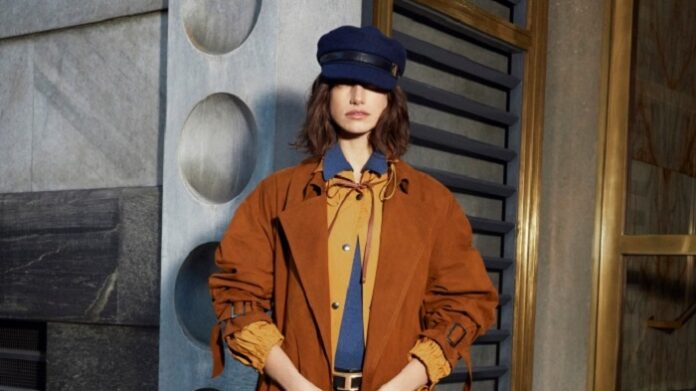 Tod's creative director Walter Chiapponi wanted to show off the more casual part of the high-end lifestyle that the brand's name conjures up in order to inject more spontaneity into the brand's premium offering for pre-fall.
Tod's designer placed a strong focus on outerwear, practicality, and layering with this collection, merging inspirations, styles, and materials to dress his modern "tribe," as he referred to the varied spectrum of individuals depicted in this short but excellent collection. "They are all members of the same group, but they all have their own different appearances," Chiapponi said during a preview in Milan. "They are all members of the same community, but they all have their own distinctive appearances."
A varied selection of designs were on exhibit as a consequence, including anything from big trenchcoats and quilted parkas to a knitted wrap coat inspired by kilim rugs and presented with matching bags, among other things. An extended striped cardigan with chunky fringe, which gave the outfit a grunge feel, was also included, as was the application of Gommino's signature leather and pebble pattern to a traditional denim jacket with strange patches on the sleeves, which was inspired by the 1950s. "I like how our Gommino [pebble-sole] creates a distinctive footprint when you walk, so I wanted it to leave a distinctive impression in the ready to wear as well," Chiapponi remarked.
Although the designer's tactile approach was still present in his collection, the designer incorporated a variety of texture-playing accessories, ranging from quilted tote bags to alternatives that mould soft leather into origami-like geometric shapes.
The footwear collection, which was infused with a 1960s ambiance, had striking, square-toed proportions as well as heavy heels on moccasins and ankle boots, which contributed to the everyday appeal of this urban wardrobe, which was packed with covetable must-haves.