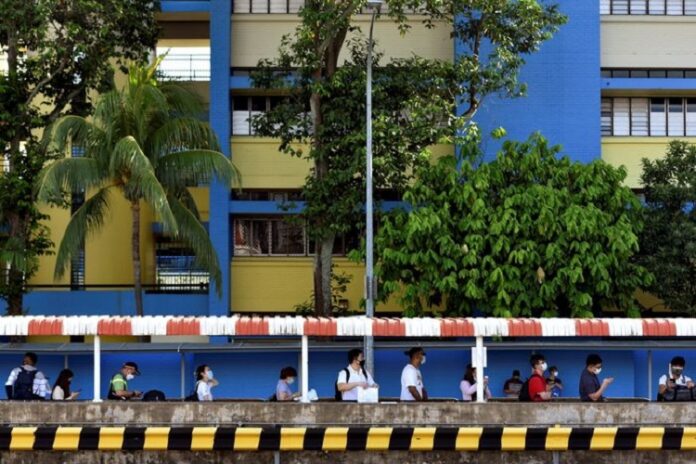 Singapore Freezes Ticket Sales for Quarantine-Free Travel to Limit Omicron. Singapore, the Asian financial powerhouse, announced it will limit the number of tourists for its quarantine-free entrance programme, a further setback for regional border-reopening ambitions as the Omicron variety spreads.
The Ministry of Health said on Wednesday that the government will prohibit the sale of plane and bus tickets for persons seeking quarantine-free Travel to Singapore from December 23 to January 20 in order to decrease the country's exposure to imported Omicron cases. Those who have already purchased their tickets will be permitted to continue their journey without being subjected to obligatory quarantine upon their return.
The action is the first big reversal of Singapore's progressive travel openness, which began in early September by permitting vaccinated tourists from two countries, Germany and Brunei—to enter the nation without quarantine. In the months that followed, Singapore, a travel hub that is frequently considered as a bellwether for the direction of Covid-19 policy in the region, expanded quarantine-free Travel to about two dozen nations, including the United States, the United Kingdom, India, and Indonesia.
Nonetheless, only a subset of travellers should be affected by the new restrictions. Many Singaporeans and expatriates have already planned their vacations.
To be eligible for the programme, travellers had to be immunised. Those arriving in Singapore will be tested for Covid-19 every day for the first week, according to guidelines developed in early December in reaction to Omicron. The government claims that its traveller testing programme has helped uncover 65 Omicron instances, and that its regulations have reduced the spread of the variation locally.
Thailand, which relies significantly on tourist earnings, announced a suspension of a programme that permits quarantine-free Travel for visitors a day before Singapore curtailed travel bookings due to the country's rising number of Omicron cases. Visitors visiting Thailand will instead have to go through more stringent programmes, such as "Happy Quarantine," which includes extended stays in state-approved institutions.