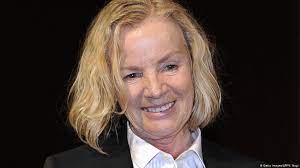 Jil Sander Ski Wear is Making Its Way to a Street Near You. It is commonly acknowledged that fashion has reached a pinnacle of cooperation.
Almost every possible combination has been realised: an independent brand cooperating with a fast-fashion firm; a big-name designer collaborating on a range of inexpensive accessories; luxury European companies riffing on other luxury European brands.
Ask Lucie and Luke Meier, the married creative directors of Jil Sander, who have kept up a very low-key pace of collaborations, producing raincoats for Mackintosh in 2019 and sandals for Birkenstocks this year. They'll tell you that it's all about providing the greatest levels of utility and practicality.
As a result, their next collaboration, which will be publicly available on November 10, is a range of men's, women's, and unisex clothing for the Canadian technical outdoor company Arc'teryx.
Collaborations, according to Mr. Meier, "must have a solid motive to do them." "It's not only there to generate buzz. It's authentic items that we adore and believe compliment the Jil Sander universe."
It does help, though, that Arc'teryx is quite hype-y. The brand is a gorpcore staple, a campwear-as-streetwear aesthetic that is especially popular among city-dwelling, jawn-copping men's wear fans.
While the cooperation is intended for skiing, snowboarding, and other outdoor activities, these items might wind up being as common in downtown Manhattan as they are on ski slopes. (Like past collaborations, this one comes under Jil Sander+, a sub-line of outerwear "for travelling to the mountains, seashore, or rural, where you want things to work and be utilitarian, but you don't want to give up your style," according to Mr. Meier.) Prices vary from $1,500 to $2,500.
The designers discuss their approach to partnerships and how growing up in cold-weather climates (he in Vancouver, she in the Alps) affected their work with Arc'teryx in an edited conversation from their Milan office, where they each wore hues of white against a white Zoom background.
Meier, Luke Isn't it a catchphrase? "Collaboration." It's noteworthy – people's ears perk up when they hear about a cooperation. We just want to accomplish things that make sense, to produce something that we couldn't achieve otherwise. So it's not only about collaborating with businesses who have a similar marketing goal.
We never want a product to have only two logos on it. To be honest, that's not all that intriguing. So, whether it's Mackintosh, Birkenstock, or now Arc'teryx, they're all niche brands. They are really knowledgeable about what they do.
How did the Arc'teryx methodology begin?
Luke We would work on the forms and patterns, then give it to their developers, who would assist us in engineering the components correctly. So, at first, it was mostly a product-driven discussion. Obviously, we admire the Arc'teryx look, but we wanted to bring it into the Jil Sander universe and give it our own spin.
They were quite helpful in guiding us through some of the reasons they manufacture things the way they do. Even if it's anything as basic as some draw strings on a coat, they never include a loop since it may snag on something. Subtle stuff like that, which they've been working on for years.
But it's the same on the other side, where we have individuals in our ateliers who have been working on Jil Sander pieces for more than 20 years, and we have a conversation with them about the form of a shoulder or how certain things should fit.