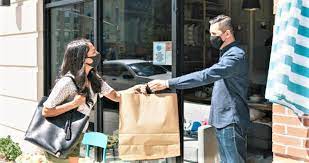 Retail Success in Post-Pandemic Environment. SML RFID has released its "State of Retail Insight Report Part 1: Adapting to a Post-Pandemic Retail Environment" to investigate the impact of the COVID-19 pandemic on the clothing retail business, as well as its growth and problems.
According to the company's researchers, more than one-third of merchants "feel optimistic in their business's capacity to develop over the next year, although recovery from the epidemic remains a concern."
The research was based on a survey of over 500 industry executives in the United States and the United Kingdom.
Dean Frew, chief technology officer and senior vice president of RFID Solutions at SML Group, stated that the effects and changes brought about by the pandemic on retail are already visible. However, while the recovery from COVID-19 proceeds, it is critical that retailers continue to try to understand their customers' ever-changing demands and invest in solutions that assist to give the greatest customer experience and shareholder returns possible."
According to the firm, the last 18 months have "shown to be a tremendous challenge for the retail industry, having been substantially hit by the COVID-19 epidemic."
The most major challenge, according to 38% of those questioned, has been recuperating from the epidemic. "However, despite the numerous setbacks that the sector has faced, retailers remain optimistic about the future, and have adapted to the need to fulfil online demand throughout the pandemic," the report's authors wrote, noting that two out of every five retail decision-makers (42 percent) "say online home delivery has been their primary sales channel in the past year."
However, respondents acknowledge that "there are still improvements to be made in providing top-quality customer service" in this post-pandemic age. According to SML RFID, 43 percent of retail decision-makers asked believe that having "real-time awareness of stock levels" is one of the most important criteria in providing a better customer experience.
According to Frew, while businesses "try to find the balance between in-store and online operations," there is still work to be done in building a seamless omnichannel approach.