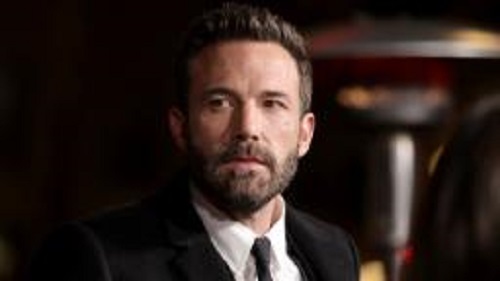 Ben Affleck says the harsh reaction to his interview with Howard Stern 'hurts my feelings'. After conducting a lengthy interview on Howard Stern's radio show, Affleck received fire for remarks he made about his marriage to actress Jennifer Garner and how their problems contributed to his alcoholism, claiming that "I'd probably still be drinking" if they hadn't divorced in 2015.
Affleck told Stern, "It's part of why I began drinking." "I was entrapped," she explained.
On Wednesday, Affleck appeared on "Jimmy Kimmel Live" to clarify his remarks.
"I would never want my children to believe I would ever say anything negative about their mother," he told Jimmy Kimmel.
Garner and Affleck have three children together.
After looking into why his "honest" interview was making such a commotion, Affleck came to the conclusion that his remarks had been converted into "clickbait."
"They actually took a two-hour chat and made it appear as though I was expressing the exact opposite of what I said," he stated. "I went on to say things like how much we respected each other, how much we cared about one other, how much we loved about our children, how we prioritised them, and how we sorted through our belongings. And they said I was "stuck" because I blamed my ex-wife for my drinking and that I was "trapped," portraying me as the worst, most insensitive, ignorant dreadful man imaginable."
He said, " "This isn't the case. That doesn't hold water with me. It is diametrically opposed to who I am and what I believe."
The star of "The Last Duel" and Garner announced their split one day after their tenth wedding anniversary, and it took nearly two years for them to file for divorce. Both have spoken about their collaborative approach to co-parenting their children on several occasions.
"It hurts my feelings, bro," Affleck said when Kimmel pointed out that talking about the matter had stirred him up.