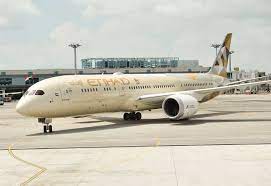 Etihad Airways signs with Amadeus for digital revamp
Etihad Airways is prepared to embark on a major digital makeover. Etihad will install the entire Amadeus Altéa PSS suite, which includes web booking, revenue management and merchandising, data management, and passenger servicing solutions, as part of the agreement.
Over the next few years, Etihad will customize these technology products to improve the experience of visitors, crew, travel agents, Etihad Guest members, and corporate clients.
Guests will notice new web and mobile channels powered by the Amadeus Digital Experience suite, which will provide the most straightforward user experience for purchasing flight tickets and managing reservations.
To give guests unique options and personalize their trip experience, advanced retailing skills will be built collectively utilizing machine learning.
Etihad Airways has also signed for Amadeus Altéa NDC (New Distribution Capability) to modernise retailing capabilities across sales channels and will partner with Amadeus to distribute customised travel offers to guests.
Etihad will make its whole portfolio of NDC offerings available to Amadeus travel sellers, letting agents examine the characteristics of Etihad's award-winning product and the ancillaries that may be purchased in greater detail.
"The airline industry is undergoing a digital transformation, and Etihad Airways is determined to being at the forefront of that change," said Mohammad Al Bulooki, Etihad's chief operating officer.
"With Amadeus as a partner, Etihad's passengers will be able to have the best user experience possible when booking and managing their flights, with unparalleled levels of customization.
"Etihad is also delighted to push NDC ahead as a way to provide our trade partners with a far deeper, relevant, and dynamic shopping experience, and Amadeus is the ideal partner to help us achieve that goal."