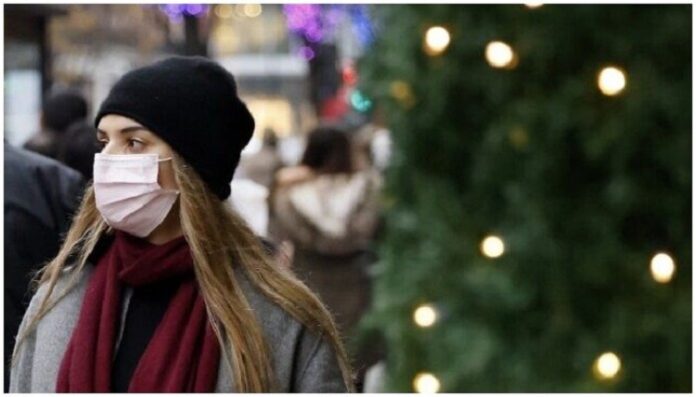 COVID has ruined Christmas day for the second year in a row. COVID-19's epidemic has isolated billions of people throughout the world, and Pope Francis on Saturday appealed for dialogue to confront the isolation.
The development of the Omicron strain has caused a spike in cases, making this Christmas the second year in a row that the pandemic has marred the holiday season with the threat of more COVID-19 restrictions.
"Our ability for social ties is greatly tested; there is a rising inclination to retreat, to do it all by ourselves, to cease making an effort to contact people and accomplish things together," the pope said in his customary Urbi and Orbi Christmas Day blessing at the Vatican.
Additionally, there is a risk of not engaging in communication, which might lead to choosing shortcuts rather than engaging in long-term discourse in this difficult problem.
The 85-year-old Argentine pontiff stated, "Yet only such routes may lead to the settlement of conflicts and permanent benefits for all."
At the Christmas Eve liturgy attended by around 2,000 members of the public, the pope exhorted people to enjoy the simple things in life.
Visitors in Santa hats and scouts playing drums commemorated Christmas Eve in Bethlehem's Manger Square, although the crowds were smaller than normal.
Many go to Bethlehem, the city where Christians believe Jesus was born, to celebrate the festival.
Foreigners are no longer allowed into Israel, which controls all entry points to Bethlehem's occupied West Bank, where the Omicron coronavirus strain is prevalent.
Rescheduled departures
This year's celebrations were "definitely more cheerful," said the Latin Patriarch of Jerusalem Pierbattista Pizzaballa in his midnight mass homily at St Catherine's Church in Bethlehem.
"This is an optimistic indication," he told the masked crowd, "compared to previous year's Christmas."
The southern Philippines' Father Ricardo Virtudazo conducted Christmas Day mass in his typhoon-damaged church with dozens of faithful who hoped for an improved year following the storm that killed almost 400 people and left hundreds of thousands without homes.
'It's crucial that we're all secure,' said Joy Parera, a 31-year-old woman in Alegria, Mindanao, who was attending the funeral with her husband.
When Marites Sotis' family lost most of their coconut trees in the storms, she was forced to rely on beef, spring rolls, and salad for Christmas dinner.
AFP was told by Sotis, 53, that this year will be the last for the events due to the high expense. "Spaghetti will have to do for now."
For the second year in a row, the spread of infectious diseases has disrupted yuletide celebrations around the globe.
More than 4,500 flights throughout the world were cancelled due to the new coronavirus strain, including hundreds in the United States, according to tracking website Flightaware.com.
Even when COVID infections surpassed the height of the last wave and hospitals ran out of beds, millions of Americans were still on the road to see loved ones for Christmas.
A customary Christmas book reading by the first lady of the United States took place in Washington, DC, when US President Joe Biden and his wife Jill visited a children's hospital.
Across Europe, governments are reinstituting gloomy safety measures, robbing people of the joy of Christmas.
The Netherlands has returned to lockdown, while masks are now required for outdoor activities in Spain and Italy.
British Prime Minister Boris Johnson advised that a booster shot for the COVID-19 vaccination be given as a Christmas gift to family after the country's infection rate reached a record high for the third day in a row on Friday.
Light rays
Even still, in many other parts of the world, hosting a Christmas day party will be less difficult than it was a year ago.
Christmas travel has been allowed for the first time in two years, with Sydney's Catholic Archbishop Anthony Fisher describing it as a "beam of light" at a period of "darkness."
According to Ottawa's transport minister, Santa Claus was not discouraged from making his rounds since he had confirmation of immunisation and a negative COVID test before flying.
7.6 billion gifts were handed out to children throughout the world in 2021 according to the North American Aerospace Defense Command's Santa tracking website.