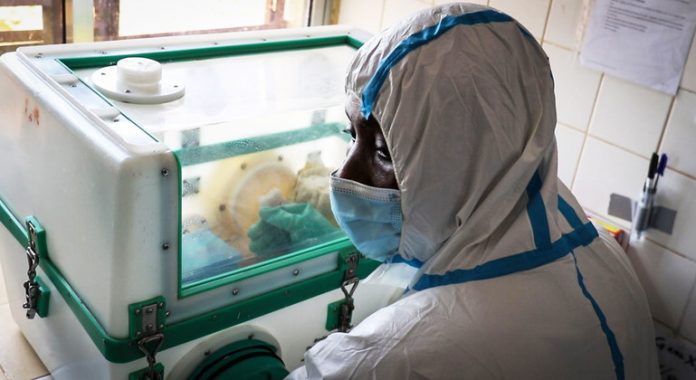 The virus was discovered in samples obtained from a patient who was hospitalized in the commercial metropolis of Abidjan after coming from Guinea, according to a statement posted by the WHO's Côte d'Ivoire country office on Saturday.
According to preliminary investigations, the patient traveled to Côte d'Ivoire by road and arrived in Abidjan on August 12th. After developing a fever, the patient was admitted to the hospital and is currently undergoing treatment.
'Immense concern'
Guinea had a four-month Ebola outbreak earlier this year, which was declared over on June 19, 2021. The WHO stated that there is currently no evidence linking the new case in Côte d'Ivoire to the Guinea outbreak, but that more investigation would be conducted to identify the strain and establish if the two outbreaks are linked.
This year, Ebola outbreaks have been proclaimed in the Democratic Republic of the Congo and Guinea, but it is the first time since the 2014–2016 West Ebola outbreak that an outbreak has occurred in a large capital city like Abidjan.
"The fact that an epidemic has been declared in Abidjan, a metropolis of more than 4 million people, is quite concerning," said Dr. Matshidiso Moeti, WHO Regional Director for Africa. "However, most of the world's expertise in combating Ebola is right here on the continent, and Côte d'Ivoire may draw on this knowledge to speed up the response. The country is one of six that WHO has recently aided in improving their Ebola preparedness, and this early diagnosis demonstrates that preparation is paying off."
5,000 doses of the Ebola vaccine are on their way.
Following an agreement between the health ministries of Côte d'Ivoire and Guinea, WHO is assisting in the coordination of cross-border Ebola response activities, and 5000 Ebola vaccine doses that the organization helped secure to combat the outbreak in Guinea are now being transferred to Côte d'Ivoire. Vaccination will be prioritized for people at high risk, such as health workers, first responders, and contacts of confirmed patients.
Ebola is a deadly disease that affects humans and other primates. In previous epidemics, fatality rates ranged from 25% to 90%; however, effective treatment is now available, and if patients receive medication and supportive care early, their chances of survival improve dramatically.
Côte d'Ivoire disclosed the epidemic by international health regulations, and the World Health Organization does not recommend any limitations on travel to or from the country.