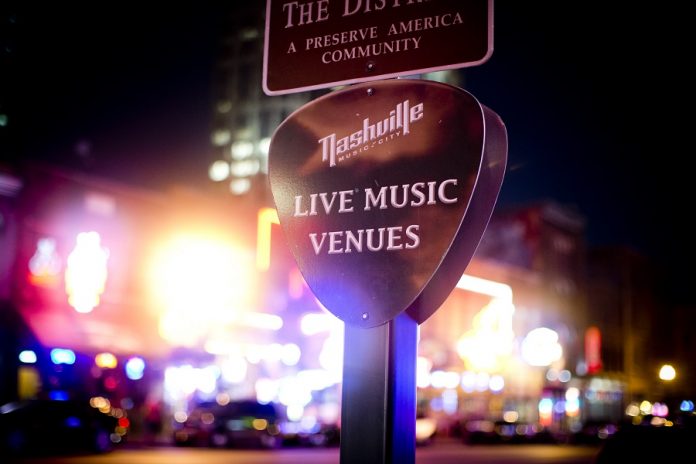 BTN interviewed Butch Spyridon, CEO of the Nashville Convention and Visitors Corporation. After two years of closed international borders, flooding, Covid-19, and countless other problems, tourist leaders in the United States might be a little pessimistic. Not at all, according to Butch Spyridon, CEO of the Nashville Convention & Visitors Corporation, who is thrilled about the city's future.
He tells Breaking Travel News that the state capital of Tennessee is prepared to return and capitalise on a decade of growth, has begun to turn the curve on the pandemic.
"This is a combination of pent-up demand, an inflow of federal dollars, which we call 'found money,' and a simple urge to act.
"I would argue we have been one of the fortunate markets.
"Before the summer here in the United States, it was largely mountains and beaches that benefited, so we took it for a year on the chin.
"We are now beginning to see a recovery."
While the city, with a population of 700,000, is unlikely to ever be ranked first in the country, it is growing to have a more positive place in the American mind.
"In the last five to ten years, Nashville has become a location that Americans want to visit once in their life, a 'put it on my to-do list' kind of place," Spyridon adds.
"We hear this a lot when we travel and when folks come into town."
Much of this allure is centred on music, with Nashville hosting more venues than a city of its size should.
A legacy of recording and performing is now being used to help the destination build a new identity.
"There is also a lot to see here — visiting the National Museum of African American Music was both a personal and professional goal for me," the tourism chief adds.
"It was the missing jewel in the music crown we were attempting to build, and getting that done and open is a major statement for us.
"But, more than that, it is a fantastic museum, highly high-tech, very engaging and interactive – it has received acclaim not only from the black community but from the general public as well.
"We also have the Country Music Hall of Fame, and we are thrilled with what they do with their rotating exhibits, while we appreciate what the tiny music clubs have done."
Of course, many cities in the United States capitalise on their cultural origins, so this is a competitive business, but Spyridon believes Nashville has risen to the top.
"In the past, we would have had to fight to get any of the major artists to come to Nashville, but that is no longer the case," he adds.
"Two decades ago, even Nashville acts avoided us!
"But we built the Bridgestone Arena, and they saw the possibilities — we can pull fans from a 500-mile radius, making us appealing to major artists.
"People want to extend the weekend, which benefits the city.
"The Titan Stadium catapulted us to the next level, and we've welcomed Beyoncé, the Rolling Stones, and that really top level of touring act.
"Our neighbours in Austin claim to be the live music capital, but I would tell you that we have more venues, and we also do better with musical diversity, from smaller events to stadiums.
This success has been recognised by the hospitality industry, which has been pouring money into the city in recent years.
The Hermitage, the city's oldest hotel, has been renovated, and new brands such as Conrad, Four Seasons, and the Ritz-Carlton have entered the market.
"We are overjoyed that those flags, those properties that have been lacking from our city, and our marketing ability have now arrived," Spyridon says.
"I'd like to ask, 'What took you so long?' but I'm delighted they're here now.
"This is a significant message that we can attract that level of clientele and command that level of pricing — all of those brands have recognised a potential here.
He continues, "My team here at the Nashville Convention & Visitors Corporation deserves some credit; we have really thrown our weight behind the 'Music City' brand."
"We took the city's negative connotations – 'hillbilly,' 'racist,' and 'hay bales' – and eliminated them from the personal impressions that people who had not visited the place had of it.
"Over the last ten years, we have been one of the top-performing hotel markets in the country, if not the top-performing.
"There has been a double-digit increase each year, both in terms of demand and rate; the facts truly demanded that those brands be present here.
However, with it being 2021, there have been setbacks, the most recent being Hurricane Ida, which brought floods across the east coast of the United States.
"Two weeks ago, just west of Nashville, they were hit by a '1,000-year-flood,' which virtually wiped away a little community, and they are currently rebuilding.
"Here in town, we have lost the Bonnaroo Festival, which is held just outside town at a property called the Farm.
"They have been inundated there – and this comes at the end of a difficult year and a half," Spyridon says.
Even so, Spyridon's enthusiasm for the future has been dampened.
"We have both turned the corner in our struggle against Covid-19, but we are still fighting it," he continues.
"The city recovered nicely, beginning in June, with July and August being about even in terms of visits as compared to 2019.
"We are still having difficulty obtaining business trips, conventions, and overseas travel, but we have fared better than others in the recovery, and we are still climbing."
With FIFA potentially casting the international spotlight on the city in the next years, Nashville's tourist future appears to be bright.
"They are coming to town in a couple of weeks as we compete to host the FIFA World Cup in 2026," Spyridon continues.
"Here, once again, we will demonstrate how we intend to employ music to distinguish our city.
"There are 17 cities battling for the remaining 11 seats — it's a dog fight – but we're sure.
"A triumph here would be a significant next step in our globalisation."
"If Covid-19 has done one good thing, it has proved the value of tourism to our local and state leaders," he concludes.
"A third of all visitor spending in Tennessee passes through Nashville, and our rehabilitation has been prioritised both verbally and financially – for which we are really grateful.
"It is fair to say that our present mayor, John Cooper, was not a fan of tourism; he had his reservations, but that has changed.
"It appeared to him that the city was in a terrible financial situation, but tourism was booming, and there appeared to be problems about how the city benefited from the industry.
"We've had some difficult things to learn, but we're getting there."