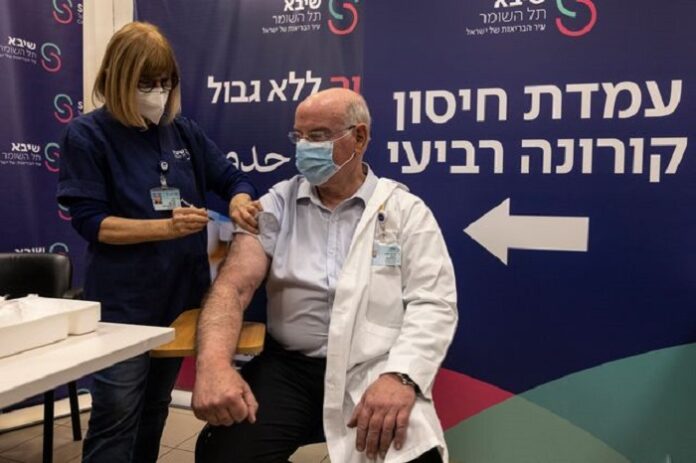 As Omicron variant, spreads, the government has to cut back on its staff. Government leaders and advisers are trying to figure out how to deal with a sudden rise in Covid-19 infections from the fast-spreading Omicron variant. The U.S. is looking for ways to keep staff shortages to a minimum and keep hospitals from becoming overrun with new infections, while Israel has started testing a fourth dose of the Covid-19 vaccine on medical workers.
It looks like the Omicron variant, which was found by South African epidemiologists last month, is less dangerous than the Covid-19 strains that came before it, especially in people who have been vaccinated.
But the speed with which it is spreading is a different kind of problem for policymakers. They are now trying to figure out how to keep important services running while staff members are absent and people are forced to stay inside.
There were 198,405 new Covid-19 cases in the U.S. Sunday, according to a Wall Street Journal analysis of data from Johns Hopkins. During the Christmas holidays, a lot of states didn't report any new infections. Public-health experts say that the gaps in the data and the rises in the number of infections as states update their records are going to make it hard to keep track of the spread of the Omicron variant for a long time.
New data shows that on Monday, more than 71,000 people in U.S. hospital beds had confirmed or suspected Covid-19 cases, including the Omicron and Delta variants.
Flight cancellations in the U.S. continued early Monday because of bad weather and airline staff shortages caused by Covid-19, which many people had to deal with over the Christmas weekend.
FlightAware says there were more than 900 cancellations by mid-morning, which is about 5% of all scheduled flights. That's down from more than 1,500 on Sunday, when there were more problems.
The Centers for Disease Control and Prevention changed its guidelines for healthcare workers who get the virus last week. They now allow them to go back to work after seven days, instead of 10 days, if they have a negative test. Other countries, such as England, have also made similar moves.
President Biden said on Monday that his administration was working to solve the problem caused by the spread of Omicron. "Seeing how hard it was for some people to get a test this weekend shows that we still need to do more."
Covid-19 testing kits will be given out for free to 500 million people, and the Defense Production Act will be used to make more of them. Mr. Biden said that Omicron is the biggest threat to people who haven't been vaccinated.
The U.S. Navy said Monday that it had docked a destroyer at Pearl Harbor in Hawaii because a lot of the crew had Covid-19. As of now, there are about 300 officers and sailors on the USS Halsey. It's the second Navy ship that has docked this week, after the littoral combat ship USS Milwaukee, which had 100 people on board. Neither crew had been given a booster shot, the Navy said.
An Israeli medical centre started giving out a fourth vaccine to 150 medical workers on Monday. This will help the country figure out how starting a fourth vaccine for the elderly and people who aren't very well-protected could affect the country.
Test: The trial, which is being done with help from the Israeli Health Ministry, is testing a fourth vaccine shot on medical workers who were last given the vaccine back in August and have low antibody levels.