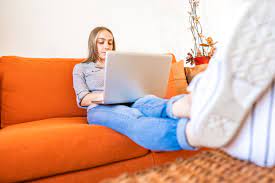 Will the next generation of consumers be the most credit savvy? According to a new consumer poll by Alliance Data, Generation Z and Millennials are 10 times more likely than any other generation to be interested in learning about credit.
While some of this can be ascribed to younger consumers who are just beginning their financial adventures, Valerie Greer, executive vice president, and chief commercial officer at Alliance Data, believes it also demonstrates the company's commitment to financial responsibility. According to Alliance Data's studies, 27 percent of Gen Z and Millennials have "excellent but not great" credit expertise.
Nearly a third of Gen Z respondents told the corporation they don't understand credit at all, and 10% claimed they are "clueless" when it comes to credit.
"Generation Z and younger Millennials are just getting started and do not have access to the variety of payment types available to other generations," Greer told WWD. "However, they are becoming increasingly savvy and eager to understand and educate themselves regarding other forms of payment and how they can begin thinking about securing their financial future."
Generation Z and Millennials both expressed an interest in learning more about traditional and alternative payment methods. One out of every ten people indicated they wanted to know how these options could help them plan for their financial destiny. Mobile payments are the most intriguing payment method for both generations, with Millennials significantly more interested in learning than Gen Z.
Interestingly, both Gen Z and Millennial shoppers were interested in buy now, pay later. This, according to Alliance Data, demonstrates the value of giving customers a variety of payment alternatives, claiming that providing flexible payment options throughout the purchasing journey can help make the experience more personalized.
"Consumers who are new to credit or who are budget concerned gravitate toward buying now, pay later choices, which they see as an enticing method to budget and manage cash flow," Greer said. "At the end of the day, customers want a seamless experience that allows them to unlock their purchasing power and spend with their favourite businesses whenever and wherever they choose. It's critical for brands to provide a number of payment methods as well as a simple, seamless experience that's tailored to the customer's needs throughout the purchasing journey."
"About a third of Millennials and Generation Z are curious to learn more about store or co-brand credit cards, showing that they are interested in educating themselves on how credit works and the benefits of different payment types," Greer told WWD.
Millennial respondents were found to be more likely to actively educate themselves in order to understand more about money and payment alternatives, with 36 percent preferring online classes, 42 percent preferring to read on their own, and 24 percent preferring to learn via Facebook. Millennials were more likely than Gen Z respondents to get their information from YouTube, TikTok, Instagram, and Snapchat.
With so many people eager to learn more, Alliance Data believes there is a chance for established companies to use digital platforms to offer financial advice.
While digital platforms such as Alliance Data and Bread's Enhanced Digital Suite can identify where a customer is in the shopping journey and serve up tailored content that gives them the information they need to make informed decisions about financing options, Greer believes there are other ways to help customers make informed decisions about payment options during the shopping journey.