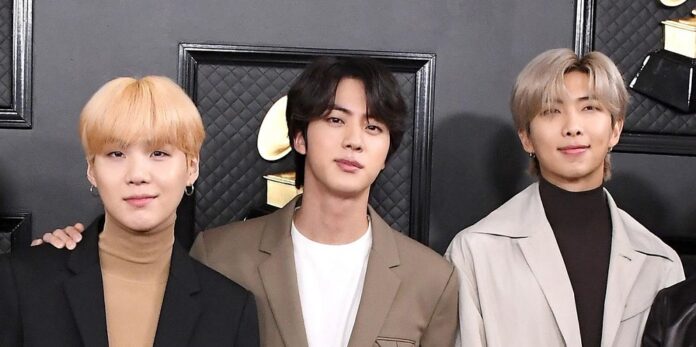 Three BTS members were found to have Covid-19. The group had just come back from the US, where it started its first tour in two years.
Suga was the first person to get sick. The star took a PCR test when he came back on Thursday, which led to a positive report on Friday morning. Suga went into quarantine after he was tested in South Korea, BIGHIT Music said in an earlier statement. He didn't come into contact with the other BTS members, who were also tested.
There was a PCR test done on December 17 and it came back negative, but it came back positive on Saturday, before he was supposed to be released from quarantine, says BIGHIT Music. On Saturday, RM didn't show any signs of being sick.
BIGHIT Music says Jin also took the PCR test, which came back positive on Saturday after he had "flu-like symptoms." Mild symptoms, like a mild fever, are what he has.
Jin had passed two PCR tests that were done right after he came back from the US on December 6 and before he was released from quarantine, the company said.
There were no signs of illness on Friday, but BIGHIT Music said that Suga had been doing "at-home treatment" in accordance with the country's health rules at the time.
BIGHIT Music says that all BTS members have been vaccinated against the Covid-19 vaccine. They are now being treated "at home" in line with health guidelines.
This is what South Korea has been doing: It has been requiring all international travellers to be quarantined for 10 days, no matter how many vaccines they have, and then to take two PCR tests before being let out.
The company said that it will put the health and safety of its artists first and help them get better quickly.
The BIGHIT Music says that BTS members have been given a long vacation after they finish their planned events for 'BTS Permission to Dance on Stage — LA' and the '2021 Jingle Ball Tour.'