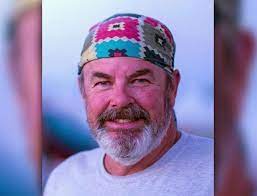 The pilot in a balloon crash that killed five people had used cocaine and marijuana, according to the Federal Aviation Administration. According to a study from the Federal Aviation Administration, the pilot of a hot air balloon disaster in New Mexico in June that killed him and four passengers had marijuana and cocaine in his system at the time of the crash.
The hot air balloon's pilot, Nicholas Meleski, and four other passengers perished after it collided with a power line, caught fire, and fell into a busy street on June 26 about six miles west of the Albuquerque International Sunport, according to the FAA. More than 13,000 homes in the vicinity lost electricity as a result of the incident.
Meleski had marijuana and cocaine in his system at the time of his death, according to a two-page forensic toxicology study acquired by USA TODAY. Although the investigation was completed last month, it was only made public on Wednesday.
The death toll from the hot air balloon crash was the highest in New Mexico's history. Albuquerque is a hot air ballooning hotspot in the United States, and every October it organizes a nine-day festival that attracts hundreds of thousands of visitors from all over the world.
After hitting the power lines, witnesses reported the hot air balloons envelop, or the component of the aircraft that looks to be the balloon, detached from the basket. The envelope floated away and was discovered miles distant from the crash site.
The National Transportation Safety Board has yet to determine the cause of the crash, which also knocked out power to over 13,000 households in the vicinity at the time.
Mary Martinez, 59; Martin Martinez, 62; Susan Montoya; and John Montoya were among the passengers killed in the crash, in addition to Meleski, 62.
Martin and Mary Martinez were the parents of an Albuquerque Police Department prison transport officer, according to authorities. Martin Martinez was a former police officer from Albuquerque, and his wife was a mother of two and a dedicated volunteer.
Susan Montoya was a special education teacher, and John Montoya was an associate principal.
Meleski's family stated KOB 4 saying they are reviewing a copy of the toxicology results and requesting privacy.
Contributing: The Associated Press