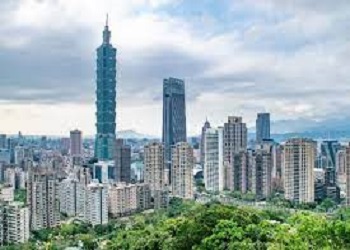 Entry into Taiwan
Foreign nationals who do not have a residency permit are not permitted to enter Taiwan until further notice. Foreign wives and children of Taiwanese natives are eligible to apply for entry into Taiwan. Other exclusions will be accepted only in cases of exigency or humanitarianism. For further information on associated entry requirements, official or business travellers can contact their local Taiwanese representative office.
Taiwan's airports do not allow international transits.
Before boarding your aircraft to Taiwan, you must produce a negative COVID-19 (PCR) test result given within 3 business days. The findings of antigen or antibody tests will not be recognised. The certificate of test results might be an original, a duplicate, or a digital copy. The certificate must be written in English and/or Chinese. Other language certificates may be acceptable in conjunction with ground officials at the airport of departure. There are a few exceptions to the testing rule. Maritime personnel on fishing vessels and emergency staff are exempt.
When you arrive, you will be required to do a COVID-19 (PCR) test. You'll also have to pay for your own stay in a quarantine hotel. Between the sixth and seventh days of the self-health management phase, an extra quick antigen test will be necessary.
If you come in Taiwan between the 14th of December 2021 and the 14th of February 2022, you will have the choice of quarantining in a quarantine hotel or a group quarantine facility for the first ten days. The remaining four days of quarantine can subsequently be completed at home.
If you have symptoms upon arrival or have had symptoms within the previous 14 days, you must take a COVID-19 test at the airport. You'll also have to remain at one of the government's certified quarantine centres until your test results are returned. If the test is negative, a second specimen will be taken within 24 hours. If both test results are negative and you have been evaluated by a doctor, you may finish the remainder of your quarantine at an approved facility.
Close contacts of confirmed COVID-19 patients will be subjected to PCR testing one day before their quarantine period expires. This holds true whether they are sick or asymptomatic.
If you are a student enrolled in a formal degree programme in Taiwan, you may go there. You can also go if you are a MoFA Taiwan Scholarship winner taking the Mandarin Language Enrichment. You must, however, be quarantined for 14 days. Non-degree students are not permitted to enter Taiwan. This comprises language students, exchange students, and students on the New Colombo Plan.
After your quarantine time has expired, you must engage in self-health management. You must continue to self-manage your health until the 21st day after arriving in Taiwan. If you violate quarantine regulations, you may face severe fines.
International cruise ships, regardless of their itinerary, are not permitted to dock in Taiwan.
Choosing to stay in Taiwan
In all public places, you must wear a face mask. This includes the following:
healthcare facilities
public transport
indoor shopping areas
learning facilities
exhibition venues
entertainment venues
places of worship
public offices
business venues.
In woods, mountains (including forest recreation zones), and on beaches, you will not be obliged to wear a face mask. However, if there is a sudden surge in people or social distance cannot be maintained, you should bring and wear a face mask. You must also maintain a social distance of 1.5m indoors and 1m outside.