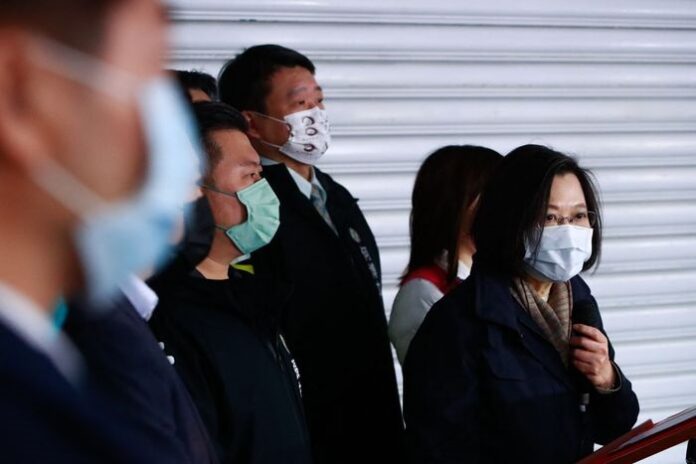 During a referendum in Taiwan, the ruling party received a resounding victory. Taiwan's governing party won a resounding win in a highly watched referendum, removing a major hurdle to a US-Taiwan trade pact.
The ruling DPP, which favours tighter relations with Washington over Beijing, won all four questions on Saturday. Notably, Taiwanese voters rejected a plan to restrict imports of pork containing trace quantities of the additive ractopamine, a major roadblock to a US free-trade deal.
That surprised Beijing and Taiwan's opposition Nationalist Party, or Kuomintang, which wants deeper relations with China. Beijing claims Taiwan as part of its territory.
President Tsai Ing-wen praised the vote as a win for democracy and Taiwanese people on Saturday evening. "The Taiwanese people wish to go towards the globe and actively engage in international affairs," she remarked.
Along with pork imports, Ms. Tsai's ruling DPP won three other votes: one on the fate of a suspended nuclear plant, another on whether to relocate an LNG terminal to protect an algal reef, and a fourth on whether referendums should be held concurrently with general elections.
Despite Ms. Tsai's victory, turnout was low, at just over 41% of eligible voters.
The decision on pork imports avoided a situation that would have considerably strained relations with Washington, according to Bonnie Glaser, head of the German Marshall Fund's Asia Program in Washington.
"The Tsai administration was really concerned that this pork referendum would pass," Ms. Glaser added. It would have had a major impact on US-Taiwan commercial relations if Taiwanese voters had passed the pork import ban.
Food safety has always been a top priority for Taiwanese voters. The ban on ractopamine-laced pork has previously triggered public protests, fistfights, and pig intestine throwing in Taiwan's legislature.
Sung Wen-ti, an Australian National University Taiwan expert, said the ruling on pork imports would certainly speed up a US-Taiwan trade pact. "D.C. would probably be more ready to push progress in US-Taiwan trade talks," Mr. Sung added.
While the referendum was intended to focus on the issues at hand, both the ruling and opposition Nationalist parties presented it as a vote of confidence in Ms. Tsai's administration. In that sense, Ms. Tsai's second term is likely to be strengthened by the outcome. She can't run in 2024.
"This referendum—and others like it—show how overt partisanship in Taiwan has forced parties to prioritise political points," said Jessica Drun, an Atlantic Council nonresident fellow and Taiwan specialist.
The Nationalist Party's Eric Chu blamed the poor attendance on the cold weather and the referendum's timing.
A loss for Mr. Chu's opposition party, which has lost popularity in recent years in Taiwan, according to observers.
Professor Chen Fang-yu of Taiwan's Soochow University described the referendum outcome as "a KMT loss rather than a DPP win."
Aside from the pork issue, the LNG facility decision was carefully monitored as a symbol of Taiwan's energy strategy. Given Taiwan's location on the prone Ring of Fire, nuclear power is controversial.
In her speech, Ms. Tsai said the LNG facility was necessary for Taiwan to move away from coal and nuclear power, despite environmental groups' concerns over the algae reef.
During the summer, Taiwan suffered massive blackouts, raising worries about the island's energy demands at a time when Taiwan is becoming increasingly important in the worldwide semiconductor industry and supply chains.