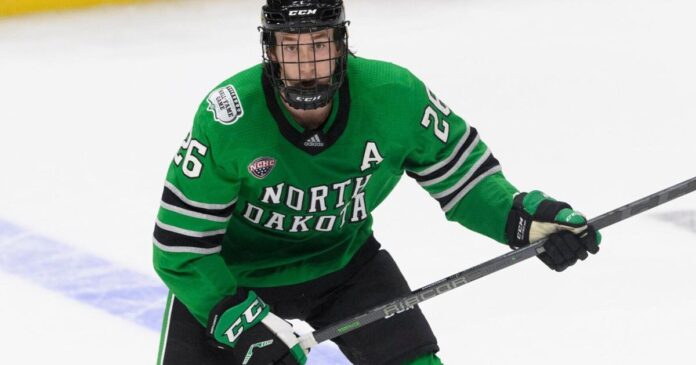 Sanderson will represent the United States in the Olympics; college talents are eyeing a spot on the team.
"I would tell those gentlemen that if they had the opportunity to do so, to appreciate it, enjoy it, and make the most of it," Donato said. The fact that you're hanging out with players who have played in the NHL was a bit nerve-wracking when you first got here because you have all these guys who have played in the NHL, but I think it helps a lot with your confidence to know that you're in good company. "
Sanderson, a Whitefish, Montana, native who was selected by the Ottawa Senators with the fifth overall choice in the 2020 draft, has already accepted the offer. The top two NHL draft selections in 2021—Power, who went first to Buffalo, and Beniers, who went to Seattle—have both been invited to represent their respective countries in international competition. Brendan Brisson (United States) and Kent Johnson (Canada) are also Olympic hopefuls, as are their Michigan colleagues.
For a while, Greenway and Terry were considered potential possibilities for the United States when it seemed like the NHL would suspend its season for almost three weeks to allow the world's greatest hockey players to compete in the Olympics for the first time since 2018.
Greenway stated he would have gone if he had been selected, especially if the virus testing and quarantine limitations had been relaxed, because they were his primary worries, as were those of many other potential volunteers. That is the most significant difference between now and last year.
As a result of the conditions and the current position, Greenway said, "There are obviously other elements that come into play now, which I understand." " I believe it's more of a question than a statement at this point. Let's say it's not a no-brainer right now, but it will be later. For certain individuals, things can be a little different. If you just look at the hockey portion of it, along with the experience and everything else that goes into it, it's a very unique and unforgettable event.