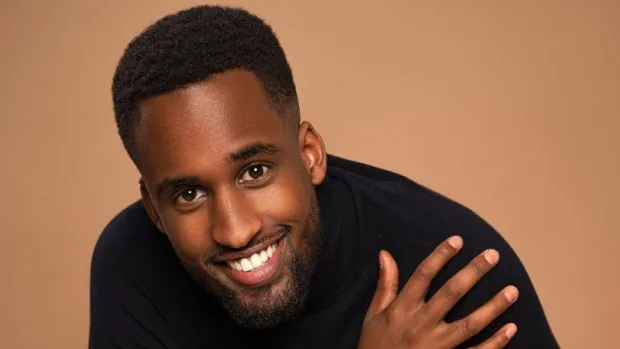 Police recover the body of a former Junior Pan American
Police have retrieved the remains of a 24-year-old Ottawa man who represented Canada at the 2015 Junior Pan American Games, according to his family. Sandrine Mugen, Steve Nkusi's sister, informed CBC Hamilton over the phone Wednesday morning that his body was discovered Tuesday.
Mugen stated that the family had hoped the police would find him shortly.
"We're glad for that," Mugen sobbed.
The Niagara Regional Police Service (NRPS) said it discovered a body in Lake Ontario but has yet to identify him.
The body was discovered about four kilometers east of the Welland Canal and 500 meters offshore, according to the NRPS, after responding to a 911 call from a boater who saw it around 1:15 p.m. ET Tuesday.
"Our detectives and the coroner were unable to positively identify the identity of the body recovered by our marine," Const. Philip Gavin said in an email Wednesday.
"The coroner who arrived at the scene directed that the body be sent to the Centre of Forensic Sciences (CFS) in Toronto for a post-mortem and positive identification.
We are awaiting the CFS's official results."
According to a police press release, the investigation is ongoing. Nkusi's family said he went missing Saturday while swimming at Sunset Beach in St. Catharines, Ont., during a friend's birthday party.
By Monday, family members from across Canada were gathered at the beach, watching and commiserating with one another as police boats scanned the waters.
On Saturday, uniformed police, the NRPS Marine Unit, St. Catharines Fire, Trenton Search and Rescue, and the Canadian Coast Guard responded to initial reports, according to Niagara police.
Sonar, underwater cameras, divers, and shoreline and open water searches were also used in the search.
According to his family, Nkusi was born in Kigali, Rwanda, and grew up in the Orléans neighborhood of Ottawa. He was an alumnus of the University of Ottawa with a finance degree who worked for the federal government while still in school.
He competed in the high jump for Canada in the 2015 Junior Pan American Games and has just begun modeling.
Nkusi's family stated he planned to travel to Rwanda to support his parents' hotel and undertake charity work, such as assisting in the construction of homes.
Win Kayitare, his cousin, previously stated that "to know Steve was to love him."