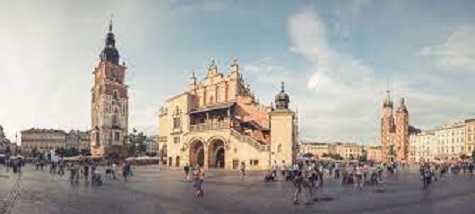 Belarusian border
Due to heightened migratory pressure on the Belarusian border, Poland declared a state of emergency in regions close the border in sections of the Podlaskie and Lubelskie Voivodeships. In certain places, there are limits on mobility, assembly, and activity. Follow Polish authorities' recommendations and keep your ID on you at all times in these places.
Carry your passport with you while crossing borders, even if you are within the Schengen region. Prepare to show your passport to officials at any time, so have it handy.
Allow additional time for any disturbances or delays if you're travelling by car or train.
Permit to Drive
If you hold both of the following documents, you can drive in Poland for six months:
a valid Australian driver's licence and an International Driving Permit (IDP).
Obtain your IDP before departing Australia.
If you intend to drive for more than six months, you must obtain a Polish driver's licence.
Traveling by car
Poland has one of the highest rates of traffic fatalities in the EU. In Poland, there is a high rate of motor vehicle accidents.
Drinking and driving is a major cause of traffic accidents.
Maintain a blood alcohol level of less than 0.02 percent.
Drivers and pedestrians face the following risks:
High-speed driving
Pedestrians gazing in the wrong direction at crossings in Europe should be aware that while turning with a green arrow, pedestrians also have a green crossing signal and right of way.
substandard roads, particularly outside major towns, inadequate street illumination, and significant levels of traffic, notably trucks
Many highways are either not dual-carriageway or are in the process of being built. Overtaking lanes are uncommon.
Winter conditions may make driving more perilous. During the winter, several roads are closed.
If you're driving in the mountains or rural regions in the winter:
Use winter tyres and have chains on hand.
When driving, you must always keep your headlights on. Children under the height of 150cm must utilise a safety seat. Check with the rental car company or the police.
The regulations of the road in Poland differ from those in Australia. Understand the regulations to prevent penalties and insurance problems.
Before renting a car or a motorcycle, make sure to read the rental company's policies. Both Polish and Australian car operating and licencing requirements must be followed.
Taxis
Use only official taxis. They have the taxi company's name and phone number on the door and on the top of the vehicle, near to the light.
Taxis that have a crest but no corporate name are not official.
Passengers are frequently overcharged by unofficial taxis.
Pre-book cabs with a reliable taxi operator or an English-language app like Free Now.
You can also request an official cab from personnel at hotels, hostels, or tourist locations.
Traveling by plane
The Department of Foreign Affairs does not offer information on the safety of specific commercial airlines or flight patterns.
The Aviation Safety Network has a profile on Poland's air safety.