Kendall Jenner is known for her high-fashion looks, and she didn't disappoint on Wednesday when she pulled up to a Los Angeles gas station wearing a pair of $10,000 Bottega Veneta boots.
The model paired the green-and-yellow striped knee-high boots with a navy blue collared midi dress and black square-framed sunglasses. She also wore simple silver earrings and carried a folded magazine.
Jenner's outfit was certainly eye-catching, but it was her choice of footwear that really got people talking. Some fans were impressed by Jenner's bold fashion statement, while others criticized her for wearing such expensive boots to pump gas.
"Kendall Jenner pumping her own gas in $10,000 boots is the most relatable thing I've seen all day," one fan tweeted.
"Kendall Jenner wearing $10,000 boots to pump gas is the epitome of privilege," another fan wrote.
Regardless of what people think of Jenner's outfit, there's no denying that she looked stunning. The model always knows how to put together a look that is both stylish and effortless.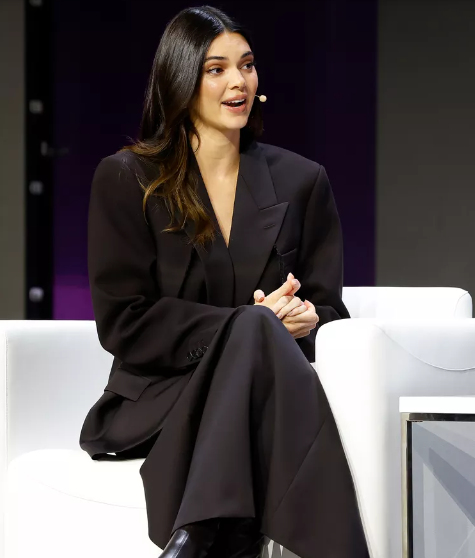 Jenner's outing came just days after she sported a much more replicable look when stepping out in support of her maybe-boyfriend, Bad Bunny, at the Saturday Night Live after-party. For that occasion, Jenner wore a simple black crop top and trousers.
It's clear that Jenner is comfortable in both high-fashion and low-key looks. She's a true fashion icon, and her fans love her for it.