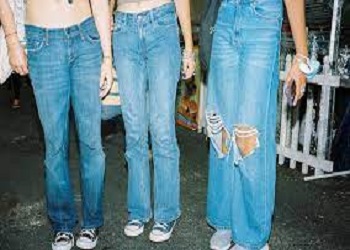 Denim Is Having an Identity Crisis
"Personal" style, as opposed to trend-based Denim style, is a popular concept nowadays, maybe because it implies a type of social progress, a journey toward a world where fashion is inclusive, accessible, and less dogmatic. This is a particularly enticing option for customers who feel overlooked by the majority of the retail sector.
According to Lauren Chan, a model and size-inclusive advocate, when customers are unable to find well-made, beautiful garments for larger bodies, "the message they hear is that they aren't deserving of it." As a result, she launched Henning, a clothing line for sizes 12 and above, in 2019.
Unlike Shein, where more is more, Ms. Chan is in the business of essentializing, or offering access to high-quality basics rather than access to everything.
"Because plus-size fashion is frequently a little bit late to react to those trends," Ms. Chan explained, "the plus-size market is mostly made up of semi-trendy, watered-down copies of what fashion at large has been giving for the previous year."
Plus-size buyers have a long way to go before their access matches that of straight-size shoppers, owing to widespread fat-phobia. However, in the long term, it may be worthwhile to consider if having essentially endless options and infinite trends is worthwhile.
The psychologist Barry Schwartz claimed in his 2004 book "The Paradox of Choice" that while freedom of choice is important for our well-being, having too many choices causes anxiety. "Though modern Americans have more choice than any other set of people in history, and hence, ostensibly, greater freedom and autonomy," he argues, "we don't appear to be benefiting psychologically from it."