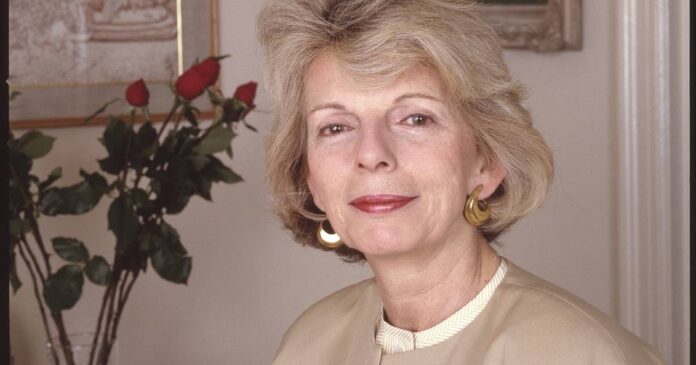 Grace Mirabella, who brought Vogue to the masses, died at the age of 92. While maintaining its focus on fashion, the magazine expanded its offerings to include sections on the arts, fitness, health, and beauty. During Ms. Mirabella's leadership, circulation more than quadrupled, reaching more than 1.2 million in 1988 from 400,000 in 1971.
Samir Husni, a professor of journalism and director of the Magazine Innovation Center at the University of Mississippi School of Journalism, said that even though she was regarded as the most powerful woman in fashion, she maintained a singular focus on fashion rather than her own personal accomplishments. According to Professor Husni, who gave an interview for this obituary, "she was an icon, she was a legacy."
She was also a very hard worker.
Mr. Mirabella's successor at Vogue, Anna Wintour, is the subject of the novel "The Devil Wears Prada," which was later made into a film. "Nobody," Mr. Mirabella claimed, "ever wrote a book about her." He was referring to the novel, which was later made into a film, that was based on Ms. Mirabella's successor at Vogue, Anna Wintour. "She wore the Prada without the devil," says the author.
By the mid-1980s, however, the fashion pendulum had swung back the other way. There was fresh money in the bank, and there was new interest in the comings and goings of famous people. Fashion was becoming more about being on trend, and Vogue was failing to represent these shifting tastes in its pages.
Vogue was encountering fresh competition, despite the fact that it still controlled the world of fashion periodicals. One of its competitors, American Elle, had emerged as a major player practically overnight, owing to its emphasis on a youthful European style to marketing.
Elle magazine was launched in September 1985, and by the end of the following year, it had a paid circulation of 861,000 copies. Ms. Mirabella was fired in June 1988 — just as suddenly as Ms. Vreeland had been before her — and replaced by Ms. Wintour, who was 20 years her junior. After serving as creative director of Vogue from 1983 to 1986, Ms. Wintour went on to become editor of British Vogue and then House & Garden magazine (which was renamed HG in 1988).