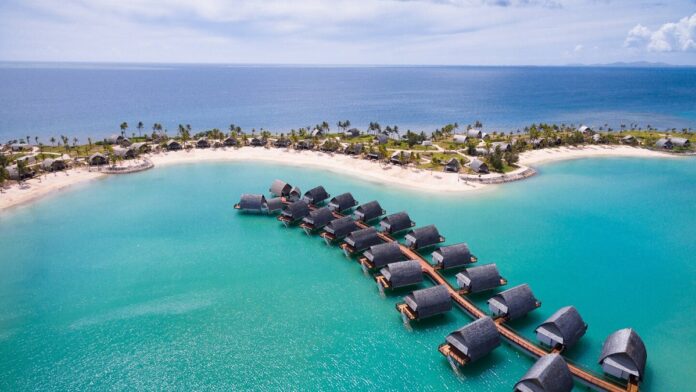 Entry in Fiji – Severe weather can affect tourist services, including roads and flights in and out of Fiji.
Tourism services or products
Transport and tour operators may not follow safety precautions. They may also not maintain their equipment to the standards you'd expect.
This includes operators of:
adventure activities such as diving
boats in rivers, coastal waters and between islands
Sometimes boats, rafts and kayaks don't have enough life jackets.
If you plan to do a tour or adventure activity:
check that your insurance policy covers the activity
before booking, check the operator's safety history and their safety equipment
use only well-known and registered operators
ask about and insist on minimum safety requirements
always use the safety equipment, even if others don't
If you aren't given safety gear, or it's not in usable condition, use another provider.
Driving permit
Always carry your Australian driver's licence.
You can hire vehicles and drive in Fiji using your Australian driver's licence for the first six months after your arrival. After that, you'll need to apply for a Fijian driver's licence at a local Land Transport Authority office.
If you want to ride a motorbike, check if your licence covers you for this. Driving without the correct licence can void your insurance.
If you want to drive a boat, check if your licence covers you for this.
Road travel
If you drive in Fiji, take care. Driving is most risky at night due to:
poor street lighting
stray animals
poor road quality
Taxis
Taxi quality varies.
The Land Transport Authority (LTA) licenses taxis.
Only use licensed taxis, which have yellow registration plates.
Public transport
The LTA licenses some, but not all, minibuses. Unlicensed minibuses may not have insurance.
Only use those with yellow number plates that have been LTA-approved.
Sea travel
Before boarding any boat or ship, check the operator's credentials and safety equipment.
Make sure your insurance policy covers you for sea travel.
Don't travel on a sea vessel that is over capacity.
Air travel
DFAT doesn't provide information on the safety of individual commercial airlines or flight paths.