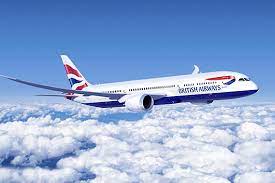 This winter season, British Airways is extending three of its newest domestic flights from Belfast: Exeter, Glasgow, and Leeds. As the airline expands its UK network, customers will be able to book direct flights to Birmingham.
The expanded routes will continue to strengthen critical business and leisure connectivity between Northern Ireland and key cities across the UK, after a successful summer of domestic travel.
Flights between Belfast and Birmingham will operate twice daily on weekdays, and three times on weekends.
Flights from Belfast to Exeter, Glasgow, and Leeds will increase to four, thirteen, and ten per week, respectively, compared to the Summer season.
A new route from London City and Southampton to Salzburg has also been introduced by the British Airways.
Flights will operate twice a week from London City on Friday and Saturday beginning December 10th, and once a week from Southampton on Saturday beginning December 11th, providing consumers with a new destination idea for skiing this Winter.
"This year has proved how much consumers want to keep linked with the rest of the UK," said Tom Stoddart, managing director of BA CityFlyer, which operates the flights.
"We're extending some of our newest UK flights from Belfast City Airport in response to consumer demand we've seen over the previous several months."