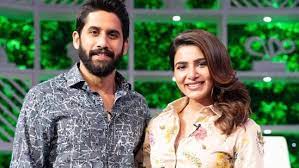 On September 24, Naga Chaitanya will be featured in Love Story. Love Story is directed by Sekhar Kammula and stars Sai Pallavi opposite Naga Chaitanya. Love Story will be released in theatres rather than on television. "I am optimistic about the film's success, but I am concerned about the critical reception. I believe that if we provide good programming, the family audience will flock to the theatres. After the first wave of Covid-19, this pattern was noticed. I'm hoping for the same magic to happen again," the actor told a big newspaper.
The film also deals with caste oppression and gender concerns, according to Naga Chaitanya. "People are hesitant to publicly discuss these issues in society. When we address these topics through film, we can reach a much wider audience. The film is a genuine love drama about a lower-caste lad who moves to the city from his village. What kinds of problems does he have to deal with there? What challenges does he confront when he falls in love with a girl from the upper caste?" Chaitanya remarked.
The actor was also asked about how the film industries are merging, with many actors opting for a Pan Indian production rather than sticking to their own. I'm not familiar with the Indian film market. Our Telugu culture is strong, and I believe that changing a few aspects to make one issue suit pan-India dilutes regional sensibilities.
My primary emphasis is Telugu, but if an opportunity to work in Hindi presents itself, I will take it. I was given the opportunity to work with Laal Singh Chaddha by chance, and everything unfolded naturally. Spending over 50 days with Aamir Khan was a fantastic learning experience for him, he said.