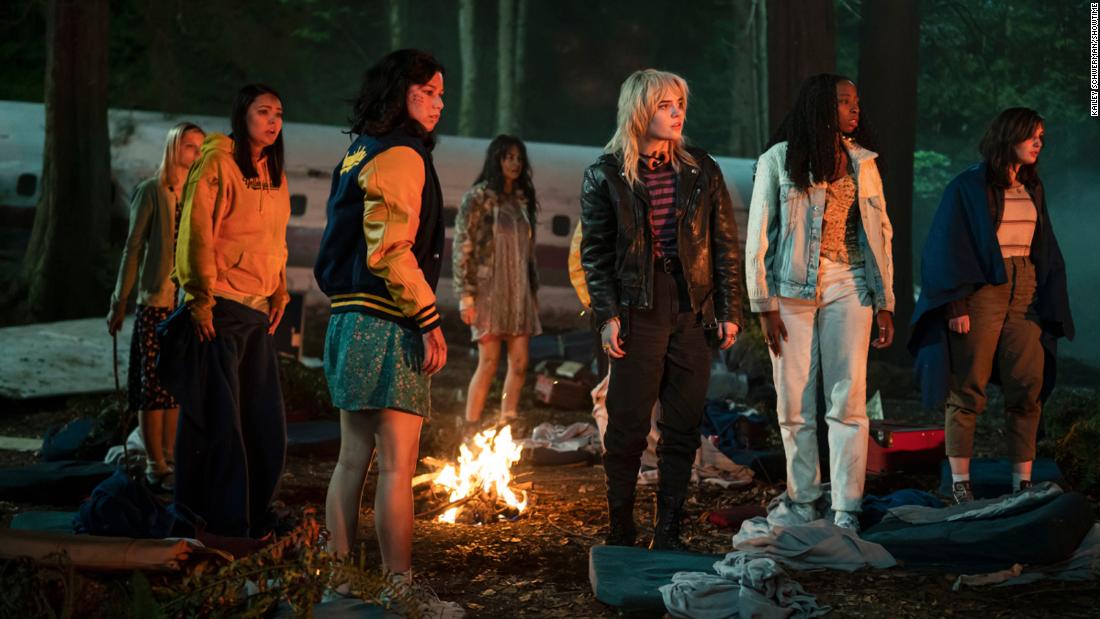 Lottie will be an adult in Season 2, but Lyle didn't say who would play her. She also said that the "Antler Queen" seen in the first few seconds of the pilot, who looks like she's in charge of a ritualistic killing of another young woman, was Lottie, as well.  "Yellowjackets" has just finished its first season on Showtime. It has been talked about a lot. People who are very excited about the show are already thinking about what Season 2 will be like.
Ashley Lyle and Bart Nickerson, the creators of the show, have some hints. When the season finale came around, they said that fans can expect more of Lottie, Taissa's dark side, and cannibalism when Season 2 comes out next year.
In the future, Nickerson said, the "lady in the tree" who made a sacrifice altar with her dog's head in her basement will play a big part. Taissa won her state senate race and had a Grinch-like grin at the end of the season.
Taissa will have to figure out what she thinks led to her very surprising victory in that campaign, Nickerson told EW. That will be a big part of Season 2.
This is what Lyle said in an interview with Entertainment Tonight: He said that the girls would get cannibalistic too. This is a plot that was teased in the show's first episode and almost killed Travis in the penultimate episode.
There will not be cannibalism on the show for five seasons, Lyle said to ET. "We want to make sure we get there the right way."
A lot for fans to think about. This means that the show will start airing the second season "at the end." Showtime's head of entertainment, Gary Levine, told Vulture that they plan to start airing it in the fall of 2022.