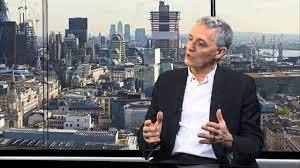 22nd November 2016 – 7digital tunes in with Catchpoint Systems to provide global digital music services. Catchpoint Systems, a digital performance analytics business, said today that 7digital, a B2B digital music and radio provider, is now using Catchpoint to monitor and optimize the user experience of its audio streaming services globally. 7digital supplies its clients with a solid and scalable technical infrastructure as well as substantial global music rights in order for them to establish music streaming and radio services for their customers.
To compete with other services, 7digital must lower Time To First Byte (TTFB) latency for songs that aren't in the cache and ensure that their customers' music starts as soon as feasible. The company also has ambitious plans to expand into new growth regions in the Middle East, Africa, and Asia, and as a result, a robust but cost-effective solution to evaluate customer experience in those geographically diversified countries was required.
7digital chose Catchpoint as its partner for monitoring and analyzing the speed and availability of their global audio streaming platform. The solution is used in conjunction with internal monitoring tools to assure the functioning of third-party vendors such as domain name systems (DNS) and content delivery networks (CDNs), allowing 7digital to give their clients the greatest and highest quality listening experiences possible. 7digital is also making use of the Catchpoint system's ability to provide testing nodes around the world, allowing the company to get accurate data about how the service is operating in different areas without sending 7digital engineers there.
7digital was able to consolidate their monitoring and operations projects into one cohesive initiative, as well as secure income sources and its brand name for providing a superior digital music experience, by switching to Catchpoint.
"We service tens of millions of API requests every day around the world," says Sam Madeley, Head of Technology at 7digital. As we move into new areas, it is critical that we can track success in Asia, the Middle East, and Africa, as well as more developed regions like North America and Europe. Previously, we had to send someone on the plane with a laptop to monitor changes in Dubai."
Simon Cole, CEO of 7digital, says, "It's extremely critical that we have a completely reliable service for our end customers internationally, and we rely on the data analysis from Catchpoint to ensure that this is occurring." Their data enables us to enhance our services and assess their quality in order to sell 7digital audio streaming to our clients. People are realizing that the speed with which you can collect and analyze excellent data is what differentiates you from your competition in a digital environment, and Catchpoint really helps us achieve this for 7digital."
"7digital works in the kind of extremely competitive sector where even the smallest drop in quality can be damaging," says Medhi Daoudi, CEO and co-founder of Catchpoint Systems. We are delighted to be collaborating with 7digital to ensure that its consumers always have a high-quality experience thanks to our comprehensive insights into the performance and usage of their audio streaming."
About 7digital
7digital is a B2B digital music and radio services firm that provides technical infrastructure as well as substantial global music rights in order to establish music streaming and radio services for a wide variety of customers. It also provides radio production services, music curation, editorial strategy, and content management experience.
7digital promotes industry growth and innovation by making music more accessible to clients such as Onkyo, Fnac, Musical.ly, Global Radio, and E.Leclerc. 7digital is uniquely positioned to lead innovation at the intersection of digital music and next-generation radio services, having spent years as the BBC's largest independent producer of programming, launching Radioplayer in multiple territories, and powering services for partners such as HMV, Panasonic, and ROK Mobile.
About Catchpoint Systems
Catchpoint Systems is a leading Digital Performance Analytics firm that gives unprecedented insight into your customer-critical services to assist you in continually providing an excellent customer experience. Catchpoint is the only end-user experience monitoring (EUM) platform designed for digital businesses that can simultaneously capture, index, and analyze object-level performance data inline across the most extensive monitor types and node coverage, enabling a smarter, faster way to anticipate issues and optimize service delivery. Catchpoint is trusted by over 350 customers in over 30 countries to help them improve their brands and expand their businesses.