Alia Bhatt, Sonakshi Sinha, and Bhumi Pednekar have expressed their displeasure over a slew of crimes against women.
Alia Bhatt, Sonakshi Sinha, Bhumi Pednekar express outrage over multiple crimes against women.
Faye D'Souza, a well-known journalist, made an Instagram post earlier today about many cases of violence against women. "A list of terrible atrocities against Indian women appeared in today's newspaper. How much longer can we keep our eyes closed? Human rights include women's rights. She wrote, "Enough is enough." Faye highlighted a rape in Mumbai, a death caused by alleged rape against a national level athlete in Uttar Pradesh, and a case of gang rape and murder in Chattisgarh in her Instagram carousel post.
Many Bollywood celebrities, particularly women, turned to social media to express their indignation at these heinous crimes. In the comments section, Kalki Koechlin, Malaika Arora, and Mini Mathur expressed their opinions, with Kalki questioning if there is a way to make the accused the focus of such crimes and Mini Mathur noting that the criminals should be identified.
On their Instagram stories, actresses Alia Bhatt, Sonakshi Sinha, and Bhumi Pednekar shared the post. "What the hell is going on? This is infuriating," Alia Bhatt commented, while Sonakshi Sinha explained that it keeps happening because our blood doesn't boil as much as it should. "It appears that the true crime in this country is being a woman," she wrote.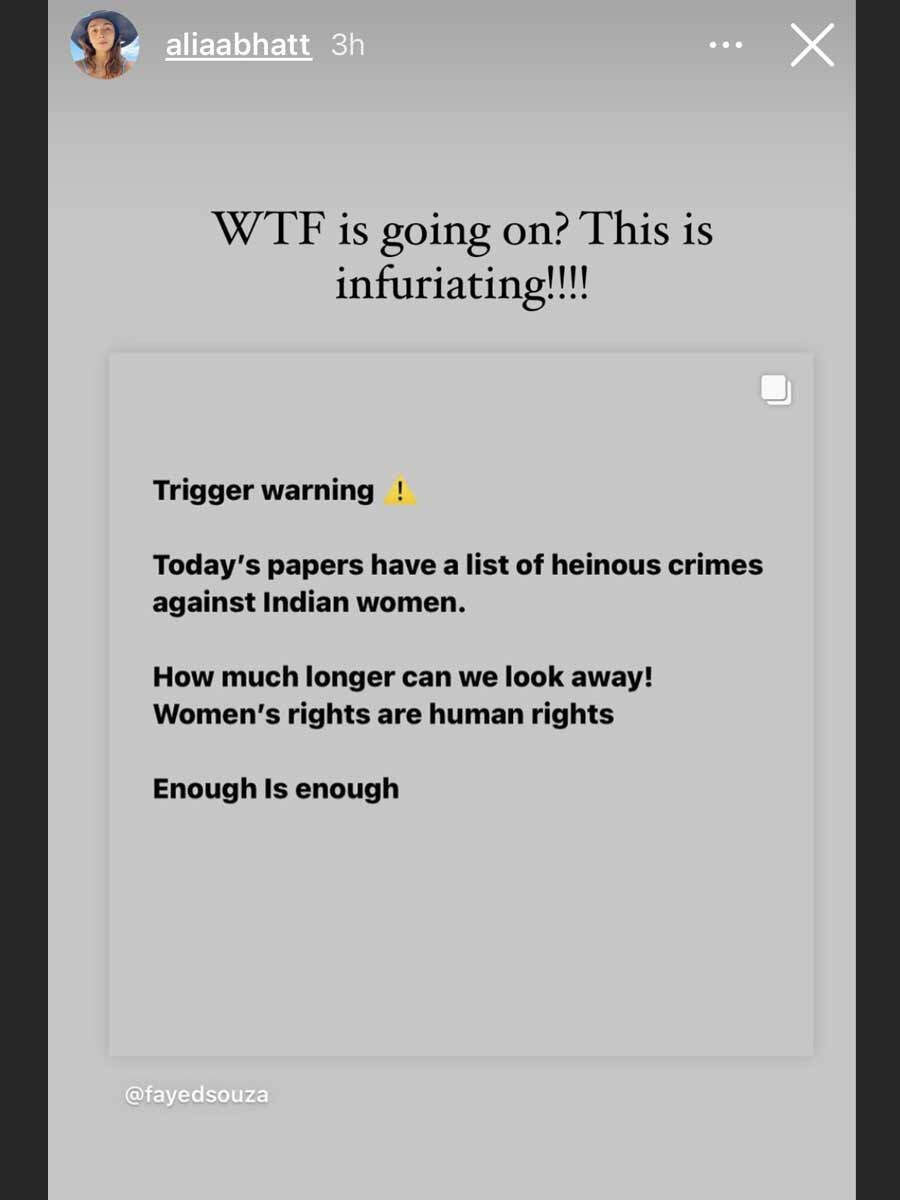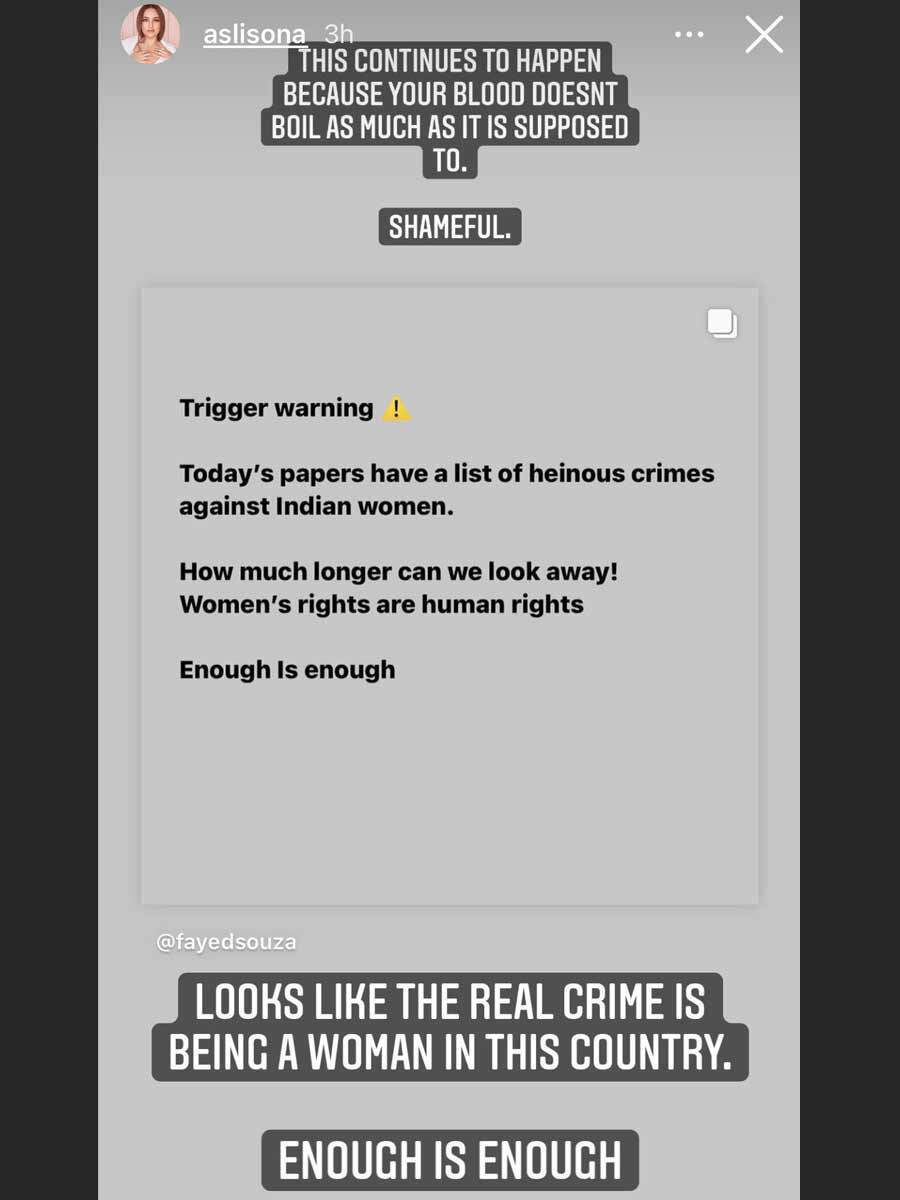 Bhumi Pednekar expressed her displeasure with the fact that violence against women appears to have gotten ingrained in our culture. She wrote, "Every day we wake up to countless soul-breaking incidents."