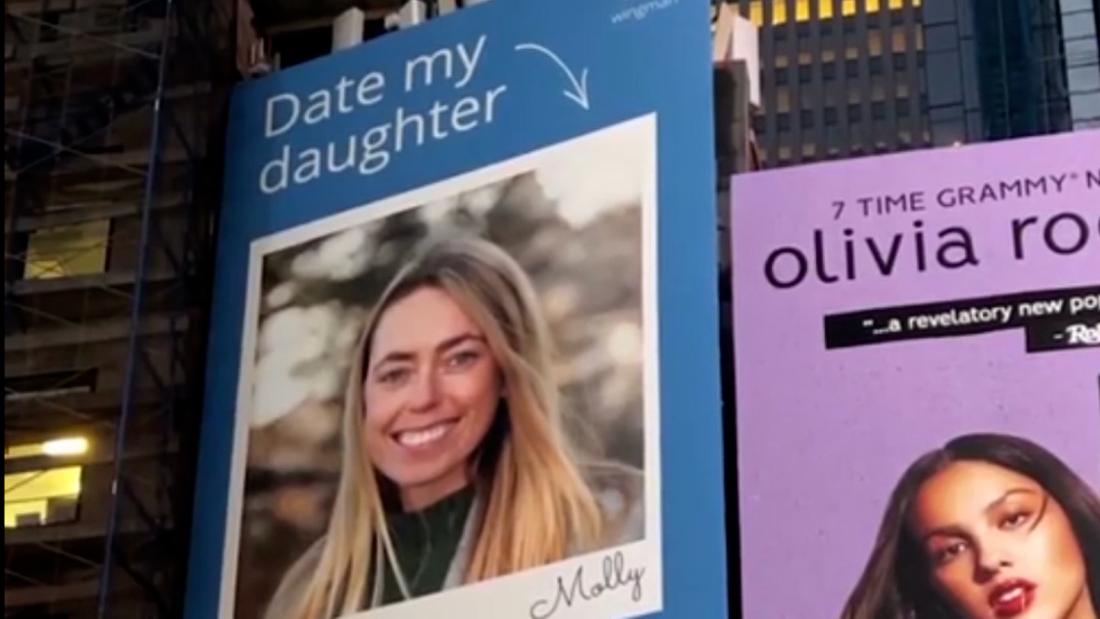 When Beth Davis was first diagnosed with breast cancer in 2004, she used chemotherapy to treat it and she was doing well. Her cancer had spread to her bones and to her husband Rick and their daughter Molly, but in June 2020 she found out it had metastatic breast cancer. She didn't have a lot of time to spend with her husband and their child.
A dating app called Wingman lets friends and family say good things about people who are looking for a partner. Molly's mom agreed to put her on the app. A huge billboard was put up in Times Square with Molly's picture on it when Tina Wilson, the founder of Wingman, found out about the family.
Davis told CNN that she was inspired to pay more attention to her daughter's love life because she wanted to see her happy.
When Davis was diagnosed with COVID, Molly took a leave of absence and flew to New Zealand, where Davis was living at the time. "Molly has always done a lot for us," Davis says. "Molly, like many young people, has had their social lives interrupted by these COVID years."
She says that she likes Molly's sunny "glass half-full" attitude.
"She sees the good in people and really tries to improve the lives of everyone she meets." A lot of people think she's smart, but she is also very funny. She likes to laugh and doesn't take herself too seriously. She works very hard, but she always tries to have fun at the same time. I admire that. "
In the search for Molly's match, Davis says she will let her daughter tell her when Molly meets "The One."
It would be great if Molly had a good partner who loves her and puts her first, as I know she will. "He has a beautiful family, and I want to see her with them all. If she fits in well with his many friends, they'll go on fun trips together.
Molly, 30, told CNN that she doesn't mind her mom's efforts, and she doesn't want her to stop. Her ideal partner, she says, is "someone who makes me laugh and is good at talking to people."
"My mom and dad help each other out," she says. "That's what I want to find."